The Orchard at Tesco Advocacy Platform
Created a mobile-first experience for new Word-of-Mouth advocacy platform
Enabled members to participate in curated Tesco experiences based on member preferences
Developed feedback loops between Orchard members and Tesco
Pulled together a new team to deliver this project on time and budget
Orchard's successful launch generated positive press and an IGD award nomination

My Contributions
Led the cross-functional creative team
Collaborated with stakeholders to identify and meet business goals
Created all the wireframes, information architecture, and the overall platform UX
Conducted primary research with Orchard users
Provided ongoing leadership and support to the team around content strategy and visual design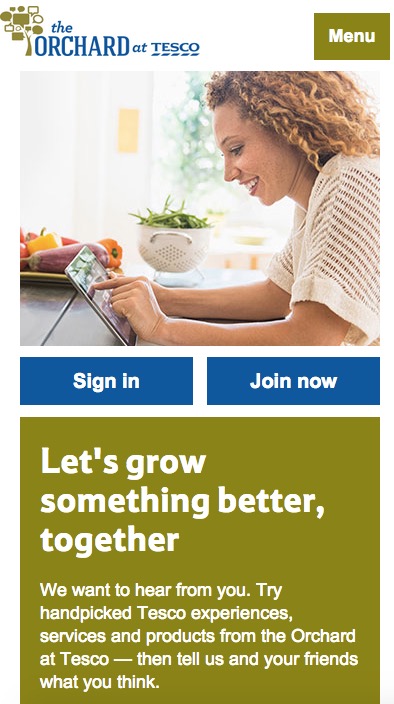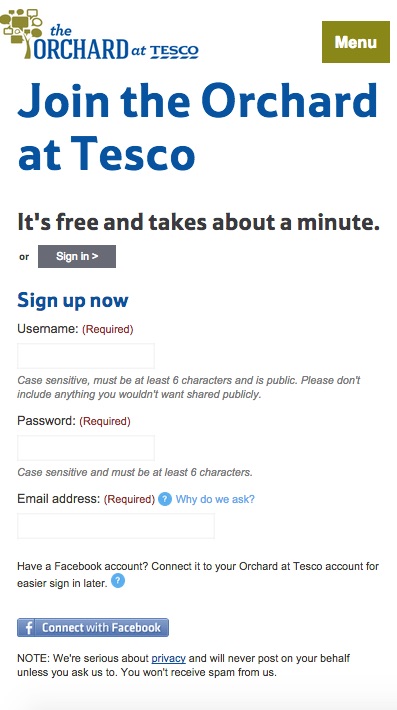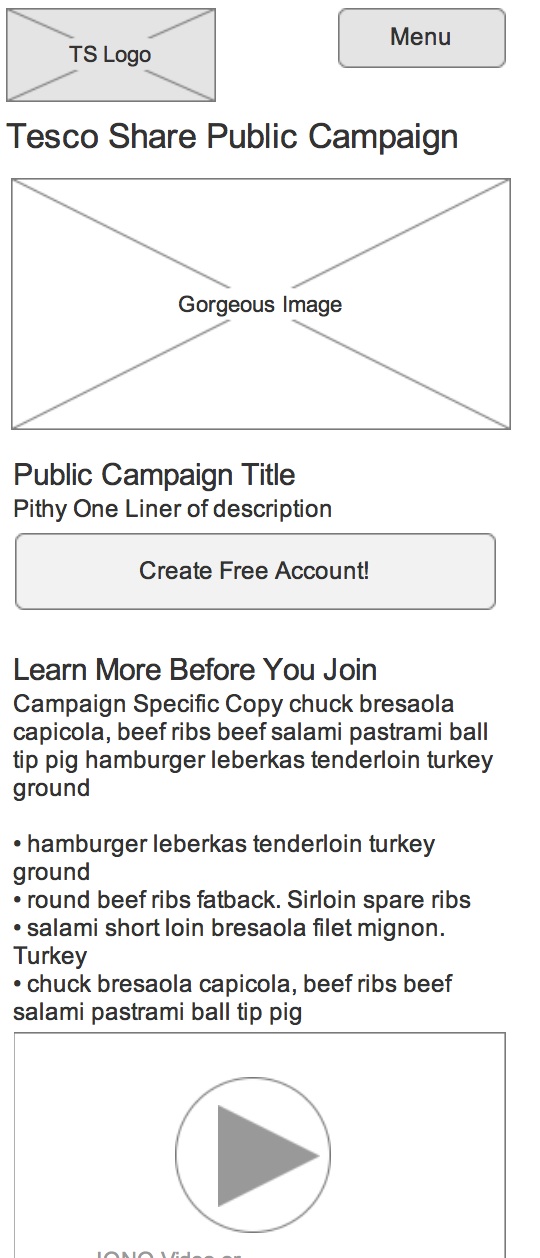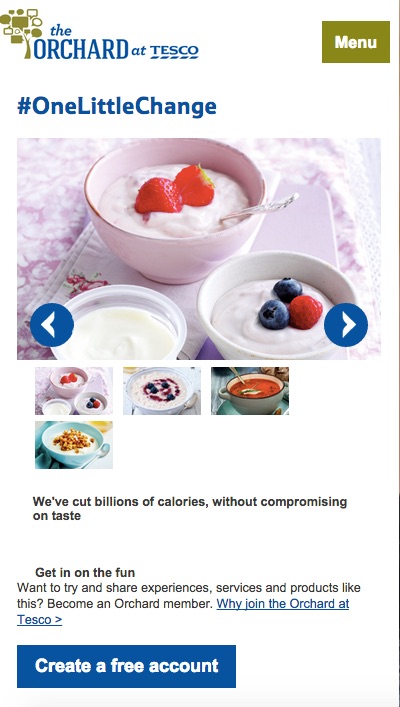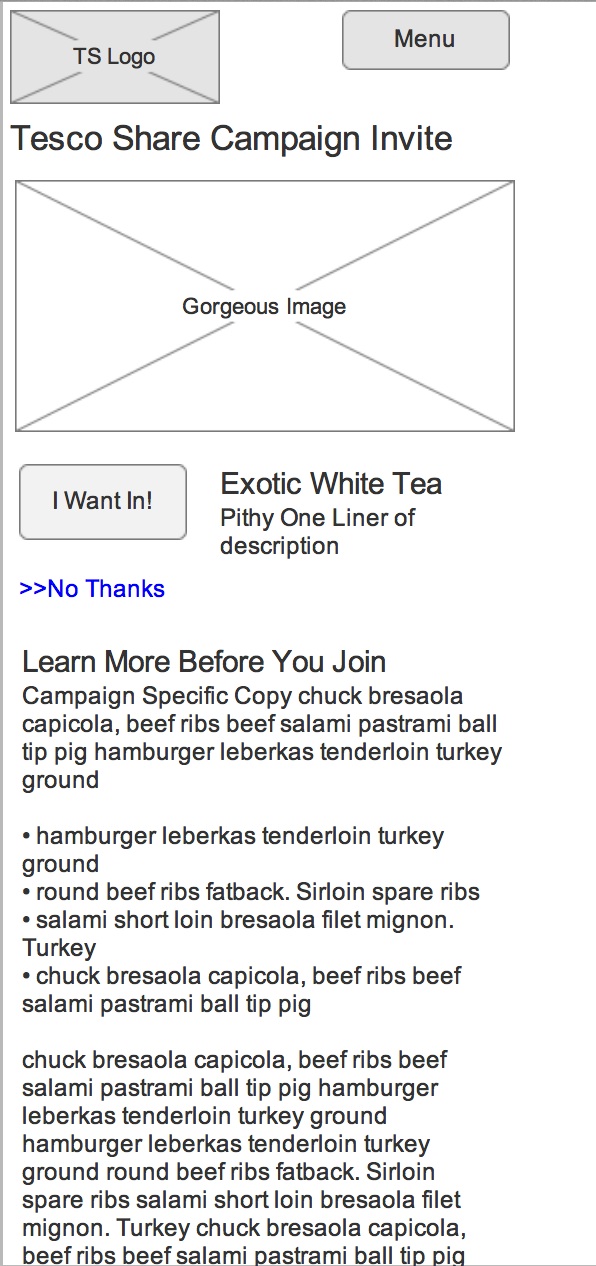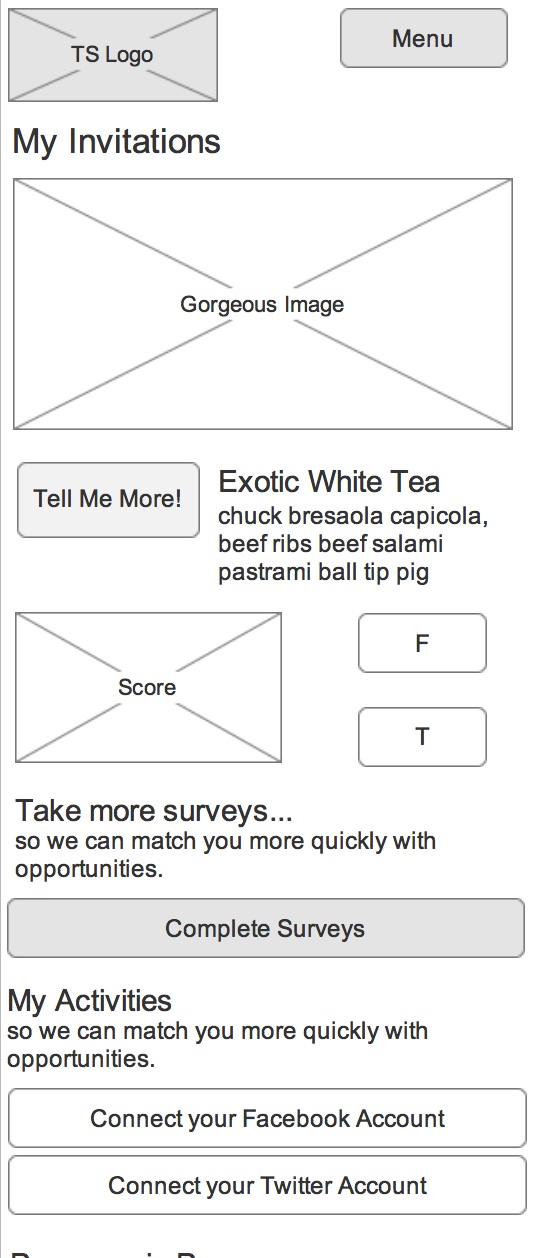 Capturing Hearts and Minds
Tesco was repositioning itself in the marketplace and wanted to leverage social Word of Mouth marketing to learn more about what their customers wanted and needed from the retailer. By asking members about their interests and needs, Tesco was able to offer up hand-picked products and experiences to members to try (either at a significant discount or free). In return, Orchard members shared their honest feedback about their experiences.
Mobile-First Experience
Our biggest challenge was to work within the overall global brand guidelines for Tesco and to deliver a mobile-first experience. Using responsive design, we created mobile wireframes first and built desktop pages later. This approach helped us develop a more visual and less text-heavy experience that was more engaging on both mobile and desktop platforms. Our learnings from The Orchard informed our future design plans for our other platforms.
Test, Learn and Iterate
In the year since the platform launched my team conducted additional research including formal usability studies with members in addition to numerous surveys. By working with the customer service team, we've been able to triangulate further and identify additional areas for improvement in the overall Orchard experience. We conducted experiments with email notifications, alerts, voice and tone, content structure and more